"Honour" ITV _ Sept 2020
HONOUR, a 2 part ITV drama in which Angela played opposite Keeley Hawes, has been nominated for 'Best Drama' in the 2021 NTA's.

Based on the true police investigation of the Honour Killing of Banaz Mahmod back in 2006.

Angela played the role of PC Lorna Wilson, based on the real life police officer.

PC Wilson was one of the police officers that failed her.

Banaz Mahmod went to the police on 5 occasions to report serious threats to her life from family members because of her choice to leave an arranged marriage.

Wilson speculated that Banaz was hysterical and over emotional when she spoke to her in hospital. Wilson put her outburst down to Banaz being drunk and did not follow up on the accusation that her father had tried to kill her.
'The Marilyn Conspiracy' Edinburgh Festival (Assembly Rooms) _ Aug 2018
The world premier of 'The Marilyn Conspiracy' performed to a sell out run of critical acclaim at this years Edinburgh Festival.

The Journey of this 5 star production is far from over, with script developments & West End talks underway.

Watch this space…..

August 5, 1962. Marilyn Monroe is found dead! Official verdict: probable suicide. Seven people are present from 22:30 before police are finally called at 04:30. What do they discuss?                                        All the known facts are brought together, lies exposed, myths debunked. Was it suicide? Was it the Mafia… the CIA? Or was it Bobby Kennedy? With so many unanswered questions, this is the first time the probable truth has been exposed on stage. 

Cast: SUSIE AMY (Footballers' Wives, Death In Paradise, Hollyoaks); OLIVER FARNWORTH (Coronation Street, Mr Selfridge), SALLY MORTEMORE (Game of Thrones, Harry Potter) VICKI MCKELLAR, ANGELA BULL, MARTIN ROSSEN & GAVIN ROBERTSON.
'Albert, Prince Consort' Channel 5 _ Feb 2018
Drew Cain & Angela Bull

February saw Angela join the Channel 5 & Elephant House team once more, this time to tell the story of Prince Albert.

Angela took on the role of Baroness Lezen, confidant and ladies maid to Queen Victoria. Showing the very strong dislike the Baroness had for the Prince Consort.

Image shows Drew Cain as Prime Minister Peel.
'WALLIS, The Queen that never was' Channel 5 _ June 2017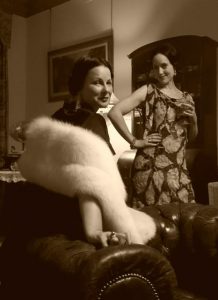 2017 has seen Angela rejoin screen director Paul Olding to work on a new drama documentary on Wallis Simpson, which is due to be aired later in the year on Channel 5

The drama follows Wallis' life, told from her own diary's & love letters between herself & Edward.
The Rose Playhouse, Bankside _ May 2016

      Angela is thrilled to have been reunited with the fantastic Marnie Nash in a staged reading of the wonderful Restoration Comedy "SHE VENTURES and HE WINS" by Ariadne as part of, The Rose Unfolds Salon Season at The Rose Theatre Bankside.

The Salon Season brought together some of London's best female directors with all female casts to stage six little known Restoration plays, written for women by women. The staged readings ran for a two week season in September 2016, developing into a full festival to coincide with International Women's Day and Women of the World Festival on London's South Bank in 2017.

The season was greeted with great excitement, with sell out shows and the possibility of a full production in 2017, so watch this space

REVIEW:- A Younger Theatre

"Written by a woman and about women, and directed and acted by women, She Ventures and He Wins is play that deserves more recognition than it has, brought to life brilliantly by the cast and crew at The Rose"