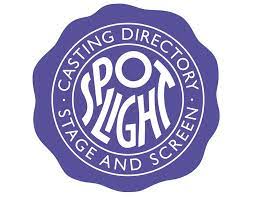 ITV Drama aired September 2020 – Directed by Richard Laxton Character Played – PC Lorna Wilson.
Two part factual drama about the Honour killing of Banan Mahmod in 2006. Angela plays a real-life Police office who was one of five that neglected to understand the severity of Banaz's plight when she went to the Police for help.
The two-parter saw a total audience of 6.7 million viewers.
---
BBC 1 Daytime Drama aired June 2013 – Directed by Paul OldingCharacter Played – Robyn Garvey, an author of Erotica Novels with a great fan base.A confusion with Robin Garvey the Historian leads to an embarrassing moment for Mrs TembeSERIES 14, EP 216
---
From Bongo Reef Pictures, a snapshot of modern life, exploring the issues of looking after your elderly parents and your grown up children. Set on an allotment in south east London, starring Dudley Sutton.Directed by Paul Olding – Bongo Reef PicturesDudley Sutton – DougHeather Rose – ClaireAngela Bull – SarahMusic by Grant Olding
---
4 writers. 4 Stories. One cabDirected by Paul Olding – Bongo Reef Pictures"Playing Against the Clock" by Howard Rayner. Featuring: Angela Bull & Jamie Darling"New Information" by Eleanor Tucker. Featuring: Nick Ewans & Raewyn Lippert"Nick" by Paul May. Featuring: Anna Savva & Nick Parsons"Billy the Lad" by Harriet Barbir. Featuring: Tom Mangham & Robyn Bosworth-DaviesSteve Hart as the Cab driver
---
Based on real life events, a mother and her two grown up daughters get dressed for Grandma's Funeral.Directed by Paul Olding – Bong Reef PicturesAngela Bull – KimNicole Faraday – LauraAnna Savva – Mum